Innovation Series (Part 5 of 5): Measuring Innovation Investment
This final part of the business innovation series is all about measuring business innovation. Well, at least an approach or two. In short, we discuss ways to track innovation to help determine investment success, like how modern companies determine key metrics for new products and so on. So let's get to it!
---
Links to other posts in the series:
---
The Secret Sauce to Measuring Business Innovation
So there comes a time when a company needs to ask itself if they're successfully measuring business innovation or if they need to figure something else out to make it more worthwhile. Easy peasy, right?
Think about it…
…
So how do modern companies determine the key metrics for new products and simultaneously monitor digital innovation successfully? P.S. If that seems like a loaded question, it is.
So let's rephrase:
Is there a "secret" model to help us choose the best goals, determine KPIs, and ultimately track/measure metrics to determine and eventually help predict success? (P.S. the keyword in that last sentence is help)
So…
To figure this out, I gave the famous Medium, Stephen Arroyo, a call who said to try Susan Miller, who said to contact Dionne Warwick.
(KIDDING.)
The truth is, there's no single or universal-best way to "measure innovation." Why? Because every company is in a state of constant flux which creates different needs, goals, you name it.
However, let's dive into a couple of examples for the sake of context.
So how might a company begin tracking success?
It depends on many things, but let's keep things simple. First, assume that your managing director is seeking some guidance on pinpointing the best KPIs (and ultimately metrics) to track the success of a new product.
What goes into all of that? Well, have you launched a product before or not? If so, did you track performance and other metrics? If so, how so?
For the current "innovation trackers" out there
So, getting back to simplicity, let's assume the product has already launched, you have some experience in figuring out requirements, and that your sales and marketing team are already tracking:
Customer satisfaction surveys (Questionnaire and Online Poll)
Sales (Monthly Sales and Conversion Rate)
Furthermore, to align with the above bullet points, one could measure team performance with: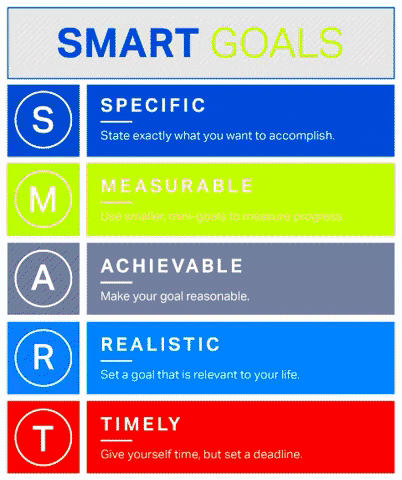 Questionnaires that meet SMART criteria and accompany each purchase
Average Lead Response Time with established timeframe objectives based on previous (average) response times from a past successful launch
For first-time innovators
However, if the company didn't monitor a past launch or had other "innovation concerns (like becoming data-driven)," it might be best to suggest a common framework to support reflection on key innovation management areas before moving forward (Tidd & Bessant, 2014, p. 290). Two helpful frameworks for this scenario could be:
Innovation Audit (Tidd & Bessant, 2014, p. 290)
Creative Climate Review (Tidd & Bessant, 2014, p. 290)
Oh, okay. So what next?
After the innovation audit(s), figure out KPIs and set measurable goals for each.
Who does that best? Well, the people who track and monitor progress!
Think about it this way: the overall end goal will always be critical for a business. To get there, you need a well-thought-out, actionable, and measurable plan.
To help clarify, watch the video below by Simon Sinek on measuring success (Sinek, 2019).
Measuring Business Innovation Summary
Lastly, to help minimize risk, continually improve, and effectively figure out different ways to measure innovation, a (cohesive) team needs to know where to look and embrace iteration. Not only that, but they need to know their options, what to consider, and understand that there isn't a single way toward innovation — all while anticipating roadblocks in their industry, local economy (hello, PESTEL analysis), and doing their research. If you still aren't sure where to begin, view my portfolio, say hi on LinkedIn or hire a digital transformation leader like me!
?How have you helped to measure innovation value in your company?
---
Main Sources:
Sinek, S. (2019, September 23). How do you measure success. Retrieved from https://youtu.be/nyqLJSclNb4
Tidd, J. & Bessant, J. R. (2014). Strategic innovation management. Wiley.
Some reports on this site were excerpted, edited, or screenshotted from publicly available information (through research firms, third parties, public health organizations, etc.). With that said, this website and blog are for informational purposes only. Reports, reviews, and experiences on this website are opinions expressed by the author and do not purport the opinions or views of others. Also, this post/page does not establish a Jarred Andrews-client relationship. For additional info, please refer to my
disclaimer
. For information on how to properly download, share, or copy content from my site, please review the
copyright
,
privacy policy
, and
terms
pages. If you cannot find what you need, please reach out.